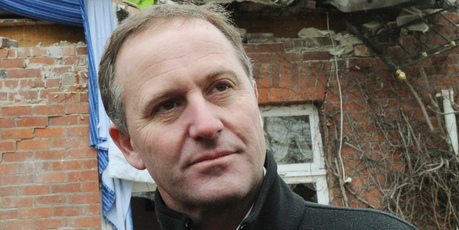 The Prime Minister has been asked to investigate one of his MPs who allegedly refused to insulate his rental property because he couldn't get a big enough public subsidy.
During a
Herald on Sunday
investigation, Mt Wellington tenant Joshua Tuitupou said National MP Jian Yang told him he had to get a Community Services Card before the MP would get the home insulated; otherwise, he said, it was too expensive.
If a tenant has the low-income health card, their landlord can claim a subsidy of up to $2500 on retrofitting insulation to the house. Without the card, the maximum subsidy is $1300.
Labour housing spokeswoman Annette King has written to John Key saying taxpayers would find it "unacceptable for an MP to arrange their affairs to provide a personal financial advantage for themselves".
"This allegation requires investigation as, if correct, it reflects on all Members of Parliament."
Jian Yang failed to respond to the newspaper's inquiries last week, but this week he emailed through a statement.
http://www.nzherald.co.nz/politics/news/article.cfm?c_id=280&objectid=10832757